Service Launched To Speed Up Makkah Projects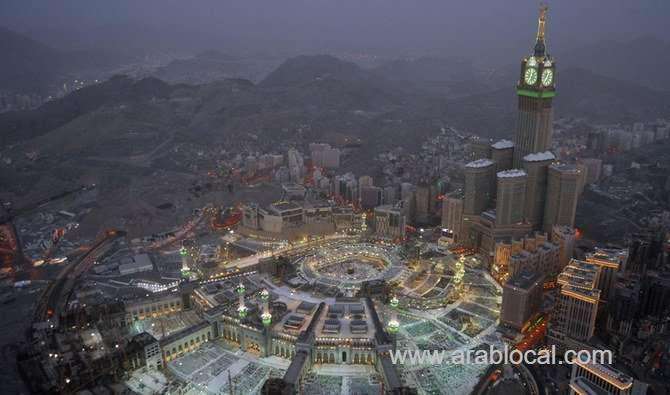 A plan to speed up the issue of building permits and promote modern construction methods, was launched in Makkah on Monday, the Saudi Press Agency reported.
Dr. Majid bin Abdullah Al-Qasabi, acting minister of municipal and rural affairs, announced the new service to fast-track authorizations for building work at the Makkah Municipality.
The initiative, which is being run in cooperation with the Ministry of Housing, is an outcome of the Kingdom's Vision 2030 reform plan. As part of the launch ceremony, the minister handed the first building permit to a citizen from Al-Jamoum governorate.
Al-Qasabi also met with Makkah Mayor Mohammed Abdullah Al-Quwaihis along with authority officials and employees and was briefed on the municipality's key projects and future plans.
The meeting discussed the status of Makkah and its importance for Muslims, and the need to constantly work toward improving services for pilgrims and citizens.
Some of the developments and challenges that have faced Makkah in recent years were explained to Al-Qasabi, who stressed the importance of concentrating efforts on simplifying procedures and improving basic municipal services.
The minister highlighted the achievements being made through the development of municipalities, the delegation of powers to mayors, the electronic issue of building permits for commercial establishments, schools and hospitals, and the reviewing and updating of municipal regulations.
Al-Qasabi emphasized the requirement to keep pace with modern technology and ensure that all categories of investors could participate in the development system by offering investment opportunities.
He added that every effort should be made to ensure the swift completion of budget-approved projects.
SOURCE : ARABNEWS