Saudis Call For Speed Bumps As Child Run Over, Killed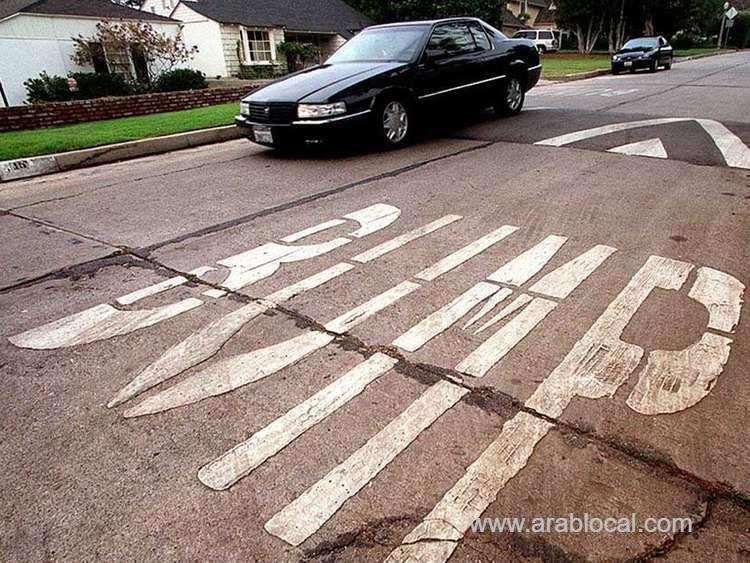 After a child was run over and killed in front of a palace in Al Arda governorate, east of Jazan, Saudi Arabia, Saudi authorities have moved to build speed bumps in the area, local media reported.
The Saudi Standards, Metrology and Quality Organisation said the speed bumps were required because of heavy pedestrian traffic in the area.
"Bumps are a means of traffic calming used on roads to oblige motorists to slow down in a number of locations for safety purposes," the Saudi standards authority said.
The authority confirmed that there are five justifications specified by the Saudi standards for building bumps, mainly heavy pedestrian movement, critical traffic intersections, dangerous vertical and horizontal curves, in addition to work areas, and when roads end.
Although speed bumps are effective in keeping vehicle speeds down, their use is sometimes controversial as they can increase traffic noise, may damage vehicles if traversed at too great a speed, and slow emergency vehicles.
Poorly-designed speed bumps that stand too tall or with too-sharp an angle can be disruptive for drivers, and may be difficult to navigate for vehicles with low ground clearance, even at very low speeds. Many sports cars have this problem.
Speed bumps can also pose serious hazards to motorcyclists and cyclists if they are not clearly visible, though in some cases a small cut across the bump allows those vehicles to traverse without impediment.
SOURCE : GULF NEWS
Follow us on Facebook and Instagram
For Saudi Arabia Business Directory
For Saudi Arabia Latest News
For Saudi Arabia Daily Exchange Rates
For Saudi Arabia Daily Gold Rates
For Saudi Arabia Latest Offers