Saudi Moroor Identifies 10 Main Reasons For Traffic Accidents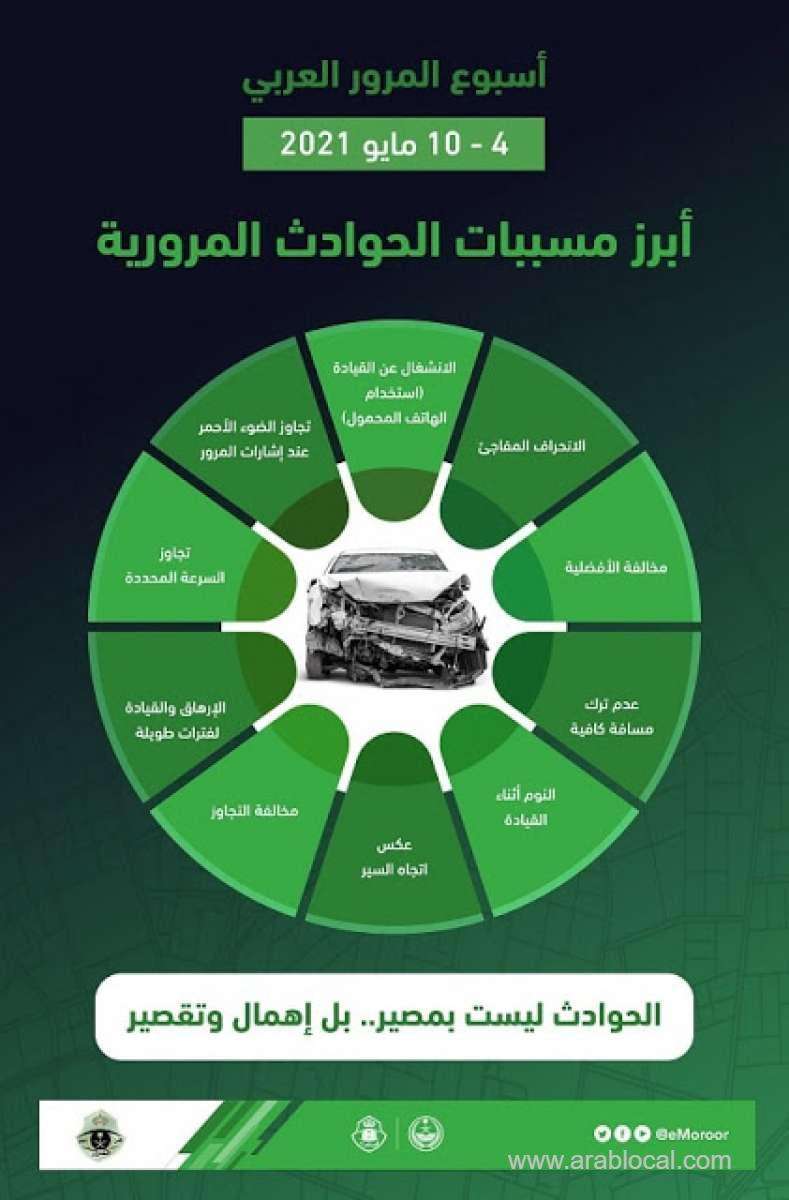 The General Traffic Department (Moroor) in Saudi Arabia renewed its warning about the causes of traffic accidents, which can lead to loss of life and property.
According to the Saudi Moroor, The following are the main reasons for traffic accidents and one should be careful while following it.
* Exceeding speed limit is one of main reason for the cause of accidents.
* Being distracted from driving is a cause of sudden collisions that may lead to loss of life or property
* Sudden diversion and violation of preference
* Not leaving enough distance between vehicles
* Sleeping while driving
* Traveling in opposite direction
* Violation of overtaking
* Fatigue (Tiredness, drowsiness)
* Driving for long periods.
* Not following traffic signals and red signal
SOURCE : SAUDI EXPATRIATES
Follow us on Facebook and Instagram
For Saudi Arabia Business Directory
For Saudi Arabia Latest News
For Saudi Arabia Daily Exchange Rates
For Saudi Arabia Daily Gold Rates
For Saudi Arabia Latest Offers