Saudi Defense Forces Destroy Houthi Drones, Missile Targeting Najran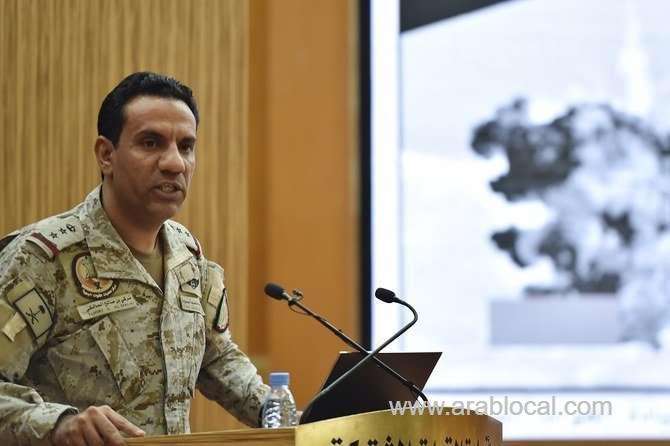 Saudi Arabia's defense forces intercepted a ballistic missile and two Houthi explosive drones targeting the southern city of Najran, the Arab coalition said on Sunday.
The coalition affirmed that operational measures have been taken to protect civilians, Middle-East daily Asharq Al-Awsat reported.
The Secretary-General of the Organization of Islamic Cooperation Dr. Yousef Al-Othaimeen condemned the failed Houthi attempts to target Saudi Arabia.
He affirmed the OIC's support to the Kingdom in all the measures it takes to protect its security and stability and the safety of citizens and residents, state news agency SPA reported.
Earlier, the coalition confirmed two Houthi explosive drones had targeted the southern areas of the Kingdom, including one that was launched toward Khamis Mushait, Al-Arabiya TV reported.
"The Houthi militia is committing serious violations of international humanitarian law," the Arab Coalition said.
The Saudi defense ministry had also said, earlier on Saturday, it intercepted and destroyed an unspecified 'hostile air target' aimed at Jeddah.
The Iran-backed Houthi militia in Yemen have increasingly launched ballistic missiles and drones rigged with explosives against Saudi Arabia, targeting crucial oil infrastructure and civilian facilities.
SOURCE : ARAB NEWS
Follow us on Facebook and Instagram
For Saudi Arabia Business Directory
For Saudi Arabia Latest News
For Saudi Arabia Daily Exchange Rates
For Saudi Arabia Daily Gold Rates
For Saudi Arabia Latest Offers