Saudi Crown Prince Reveals And Clarifies 18 Points On Achievements Of Saudi Vision 2030 Programs And Projects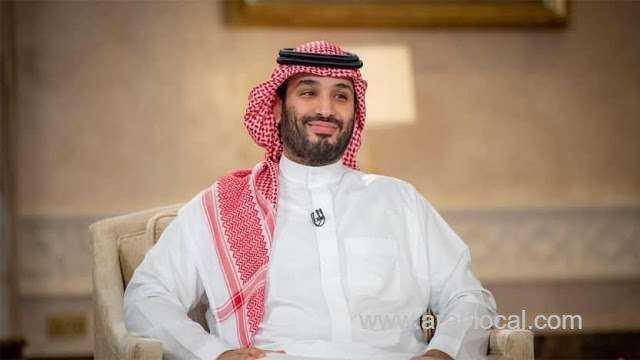 Saudi Arabia's Crown Prince Mohammed bin Salman bin Abdulaziz, Deputy Prime Minister and Minister of Defense, during his TV interview on the occasion of 5th anniversary of launching the Saudi Vision 2030 said that,
1. There is never any project or plan to impose Income Tax in Saudi Arabia.
2. Value Added Tax of 15%, which was applied in last year July was a temporary decision, the maximum limit for imposing 15% VAT is for a period of 5 years.
3. Saudi Arabia is in discussions to sell 1% of state oil company Saudi Aramco to a leading global energy company.
4. The Investment Fund will spend 160 billion riyals this year inside the Kingdom. We aim to increase the fund's assets to 10 trillion riyals in 2030, the goal of the Public Investment Fund is to achieve growth.
5. The establishment of the investment fund 'Roshen' company aims to provide 1 million housing units, with an aim to raise the level of real estate development. Investment fund projects outside Saudi Arabia targets a return of more than 10%.
6. We want to restore the environment to normal and raise the level of vegetation cover. In the last 4 years, Saudi Arabia has increased the vegetation cover by 40%, environmental initiatives are very large, at the level of beaches or inside cities, its impact is direct on Toursim and the quality of life.
7. We will break the 11% barrier in reducing unemployment this year, we are targeting the rate of unemployment between 4 to 7%, stating that Tourism sector to create 3 million jobs until 2030.
8. 50% of jobs do not help to save, our goal is to raise the level of job income in Saudi Arabia.
9. We aims to have 3 most important Universities in the world from the 200, the Education in Saudi Arabia Today is not bad.
10. Riyadh was well planned by King Salman and is one the best cities with infrastructure, it is number one in the world in Traffic. Our focus will not be only on Riyadh, but on the various cities of the Kingdom.
11. United States is a strategic partner for Saudi Arabia, there is a consensus with Biden administration by 90%, the margin of disagreement may increase or decrease with American administration, our foreign policy is bases on Saudi Arabia's interests.
12. Our constitution is Quran and the basic law of Governance stipulates it, and commitment to that and its application on wide scale includes everyone.
13. The social and personal affairs, we are obligated to apply the Quran, so there should not be a Sharia punishment without a text from Quran and Sunnah and knowledge of frequent noble hadiths as a main reference in devising Shariah rulings.
14. Kingdom was a major target of extremist ideology in world, it is not possible to advance or achieve Tourism and improve income without the eradication of extremist project, as extremists do not represent our true religion.
15. Any criminal act is criminal under the laws of Kingdom, anyone who takes an extremist stance is a criminal and will be held accountable.
16. Iran is our neighbor country and we hope to have a good relationship with it.
17. Saudi Arabia will not accept any armed militias on its borders, Houthi coup against Legitimacy in Yemen is illegal and Houthis in the end has a strong relationship with the Iranian regime, they are Yemenis and must take into account the interests of Yemen.
18. We will have Saudi Vision 2040 after achieving the goals of Saudi Vision 2030, it will be the stage of competition in the world. Saudis may worry, but not be afraid, fear is not present in their dictionary.
- He said that the programs to achieve the Saudi Arabia Vision 2030 were able to achieve exceptional achievements, and dealt with structural challenges within only 5 years, and he thanked the Custodian of the Two Holy Mosques King Salman bin Abdulaziz Al Saud for what the Kingdom's Vision 2030 finds of great support and care. Extreme.
- Saudi Crown Prince also expressed his appreciation for the efforts of all government departments, It overcame many challenges during the last period, praising the invaluable experience gained, which strengthened confidence in achieving the goals of the vision. Emphasizing that much remains to be done on various fronts, to continue work to achieve the goals of the Saudi Vision 2030 as hoped and desire
SOURCE : SAUDI EXPATRIATES
Follow us on Facebook and Instagram
For Saudi Arabia Business Directory
For Saudi Arabia Latest News
For Saudi Arabia Daily Exchange Rates
For Saudi Arabia Daily Gold Rates
For Saudi Arabia Latest Offers