Saudi Aramco Updated Fuel Prices In The Kingdom For May 2021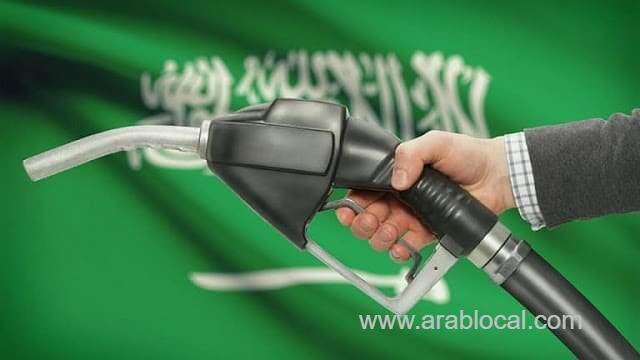 Saudi Aramco announced the new updated gasoline prices in the Kingdom as per the periodic review, The new prices of fuel will be in effect from Today (11th May 2021) until the 10th June 2021. The company will announce updated prices every month on the 10th day.
The new Fuel prices in the Kingdom of Saudi Arabia starting from Today
Gasoline 91 : 2.08 SR per liter (Earlier 1.99 SR)
Gasoline 95 : 2.23 SR per liter (Earlier 2.13 SR)
Diesel : 0.52 SR per liter (Earlier 0.52 SR)
Kerosene : 0.70 SR per liter (Earlier 0.70 SR)
LPG : 0.75 SR (Earlier 0.75 SR)
- For Gasoline 91, the price increased this month to 2.08 SR from 1.99 SR, While for Gasoline 95, the price is raised to 2.23 SR from 2.13 SR per liter.
- Prices of gasoline are adjusted according to the governance procedures for price adjustment of energy and water products. The domestic prices of energy products are subject to change, up or down, depending on the changes in export prices from the Kingdom to the global markets.
- This is as per the governance procedures of pricing adjustment of approved energy and water products said the Saudi Aramco company.
- Saudi Aramco provides fuels to meet the daily renewable needs of engines, as both types of gasoline 91 and 95 are available to meet the needs of cars that run on gasoline, and diesel fuel is also available for trucks and other vehicles.
- It indicated that to ensure the quality of the fuel throughout its production cycle from the source until it reaches the customer's tank, the fuel is subjected to numerous tests and issued certificates. It is also injected with various dyes to facilitate the task of visually identifying it and controlling its quality during pumping, indicating that all types of petrol have a lead-free function.
SOURCE : SAUDI EXPATRIATES
Follow us on Facebook and Instagram
For Saudi Arabia Business Directory
For Saudi Arabia Latest News
For Saudi Arabia Daily Exchange Rates
For Saudi Arabia Daily Gold Rates
For Saudi Arabia Latest Offers