Saudi Arabia Targets 330m Passengers By 2030 With A Dual-hub Airline Strategy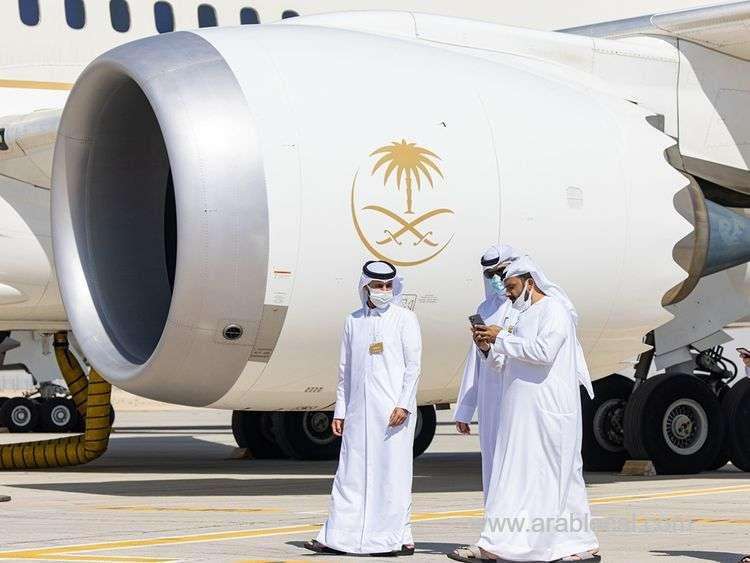 Saudi Arabia's Ministry of Human Resources and Social Development restated its job mobility regulations. The job mobility service enables expats to move from one company to another.
As per the Ministry, job mobility services are provided in accordance with the contracts documented between the two parties (Employer and Worker).
Earlier this year, The Ministry of Human Resources said that the party responsible for renewing the work and residence permits of expat workers.
- The Ministry further clarified that the new employer is responsible for the renewal of a worker's work and residence permits and the related fines if the permit is not renewed on time.
If the transfer procedures have not been completed in the Jawazat within 15 days, the beneficiaries may request a job service transfer of the expat worker within the same company only twice.
Boosting transit traffic
As of 2019, Saudi Arabia's airports handled around 3 million transit passengers. The country plans to increase transit traffic to 30 million by 2030. Alkhuraisi said the Kingdom's main focus is to increase arrivals to the Kingdom. "That's almost ten times the transit volume we had in 2019," he said.
Aiming to have 100 million tourists by 2030, Saudi Arabia is investing heavily in its tourism sector. Giga-projects include an investment of $500 billion into Neom, a futuristic city designed for sustainability; a $10 billion investment in the Qiddiyah Project, an entertainment project; and the Red Sea Project, which will feature 90 islands.
"The Saudi Arabian aviation and tourism sector's success will spill over to Qatar, the United Arab Emirates, Turkey, and the whole region," said Alkhuraisi.
Covid recovery
The GACA official said Saudi Arabia's domestic market is approaching pre-pandemic levels. However, ramping up capacity to meet this demand has not been easy. We are working with all the airlines and airports to make sure we have everything from a regulatory point of view, said Alkhuraisi.
High oil prices
An aviation official described high oil prices as cyclical and said Saudi Airlines had been resilient to such shocks in the past. By lowering airport charges and other tariffs, GACA can help airlines cope with the costs. Crude oil prices have risen beyond $100 a barrel due to the Russia-Ukraine conflict and airlines are looking to boost flights to meet the pent-up demand. About 30 to 45 percent of an airline's operating costs are related to fuel.
Alkhuraisi spoke on the sidelines of the Future Aviation Forum in Riyadh, where CEOs, government officials, and regulators discussed the evolution of international air travel.
Big shift
With the new carrier, Saudi Arabia plans to target international transit passenger traffic, competing with regional giants like Emirates, Qatar Airways and Turkish Airlines, and opening up a new front in simmering regional competition, said Linus Benjamin Bauer, MD of Bauer Aviation advisory.
Soft power
Having a large flagship carrier can often be a source of soft power for a country on a global scale.
Many governments in Asia and the Middle East have adopted soft power approaches to foreign policy over the last few decades, said Bauer. Their national carriers have been a cornerstone of their strategy to improve relations, build ties around the world, and promote trade and tourism."