Saudi Arabia Could Consider Mix-match Second Doses Of Coronavirus Vaccine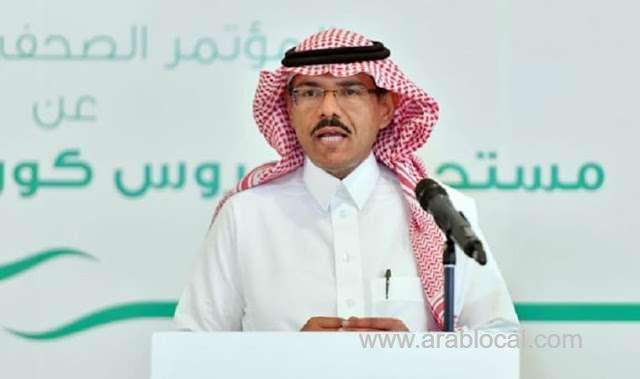 The official spokesman of the Ministry of Health in Saudi Arabia, Dr. Muhammad Al-Abdali, said that the ministry is studying the possibility of giving a 2nd dose of Corona vaccines of a different type than the first dose.
During a press conference held Today, He said when this is approved, it will be announced at the time. He explained that, there are studies in which second dose of the Corona vaccine was given of a different type than the first dose, several countries have begun to implement it.
- He called for the need of observing the symptoms of corona affecting children and taking them to Tetamman clinics to confirm.
Al Abdali said that the national plan to confront Corona is going positively and what is desired from it. He explained that genetic mutations of Covid-19 are natural and expected in all viruses, adding that the majority of them are ineffective.
- Monitoring of many mutations related to emerging Corona virus, a limited number of them deserve follow up and attention, he added.
- The health spokesperson said Oxford-AstraZeneca vaccine is available in the Kingdom, and it is not true that it has been sold out.
- Today, Health Ministry reports 1,079 Corona cases, 1,214 recoveries and 14 deaths in the last 24 hours, brining the total infections of the Kingdom to 474,191 of which 455,618 recovered with 7,677 deaths.
- The total number of Active Covid-19 cases in the Kingdom drops to 10,896 of which 1,516 are critical. Saudi Arabia has administered more than 16.5 million (16,584,656) doses of Corona vaccine so far through out the Kingdom.
SOURCE : SAUDI EXPATRIATES
Follow us on Facebook and Instagram
For Saudi Arabia Business Directory
For Saudi Arabia Latest News
For Saudi Arabia Daily Exchange Rates
For Saudi Arabia Daily Gold Rates
For Saudi Arabia Latest Offers