Four expatriates were arrested for insulting the Saudi flag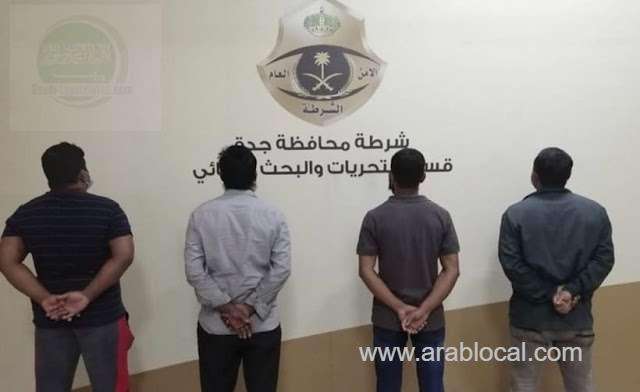 The Makkah Al-Mukarramah region police in the Kingdom of Saudi Arabia has managed to arrest 4 resident expatriates for insulting the Saudi National flag.
The media spokesperson for the Makkah police said that the security authorities of the Jeddah police has arrested 4 resident expats of Bangladeshi nationality for insulting the Saudi National flag.
- He said, all the accused were arrested and legal measures were taken against them and they were referred to the Public Prosecution for further action.
The media spokesperson in his statement called for "respecting and preserving the Saudi National flag and not insult it in any way, highlighting that anyone who violates this will be arrested and the law applied against them.
- Users of social networking sites circulated a video showing the Saudi flag lying in the garbage, where someone collected many items and waste inside it, it was filled with old objects, tied and thrown on the road.
- One person unzipped it, extract the waste and throws it on the ground, removes the dirt and dust from the flag and then folded, hugged and kissed the Saudi National Flag.
- After the arrest of 4 Bangladeshi expats in the Kingdom for insulting Saudi national flag in the Jeddah governorate, the penalty may reach up to 1 year in prison and a fine of up to 3,000 Saudi Riyals.

SOURCE SAUDI-EXPATRIATES