Saudi Airlines Reveals The Status Of 20 Banned Countries With The Resumption Of International Flights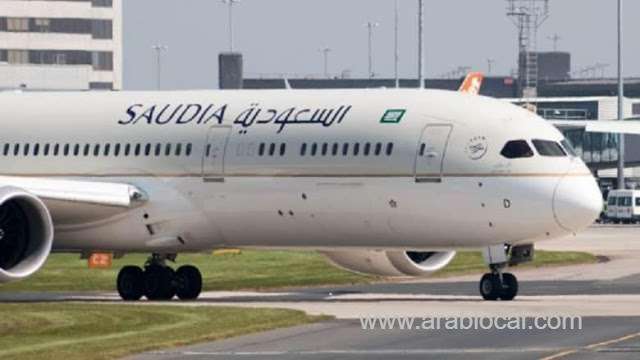 Saudi Airlines through its Twitter responded, to a citizen who asks about one of the countries from which travel is prohibited from coming to Saudi Arabia, and whether the travel suspension will be lifted to all countries, including the banned ones.
Saudi Airlines said, "Welcome, our dear guest, to lift the suspension of all international flights starting from 1 AM on Monday, May 17th, 2021", It does not apply to the countries where the concerned official committee decides to suspend travel to or from it, due to the outbreak of the Coronavirus.
- The Ministry of Interior of Saudi Arabia announced the suspension of entry of expatriates from 20 countries into the Kingdom as part of measures to combat the Corona virus, and it is prohibited for non-citizens, diplomats, health practitioners and their families, from February 3rd, 2021.
- The list of 20 countries that banned on 3rd February are Argentina, United Arab Emirates (UAE), Germany, United States of America (USA), Indonesia, Ireland, Italy, Pakistan, Brazil, Portugal, United Kingdom (UK), Turkey, South Africa and the Sweden, Switzerland, France, Lebanon, Egypt, India and Japan.
- The decision included those coming from other countries if they had passed through any of those countries during the 14 days before the application to enter the Kingdom.
SOURCE : SAUDI EXPATRIATES
Follow us on Facebook and Instagram
For Saudi Arabia Business Directory
For Saudi Arabia Latest News
For Saudi Arabia Daily Exchange Rates
For Saudi Arabia Daily Gold Rates
For Saudi Arabia Latest Offers