Resumption Of Umrah Pilgrimage For International Pilgrims From 1st Muharram 1443 (10th August)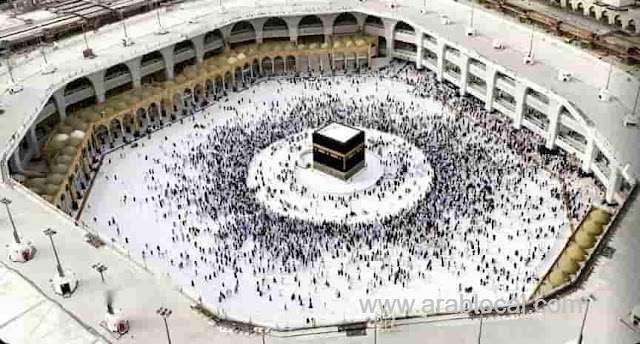 Resumption of Umrah service for International pilgrims to start from 10th August, 2021 (1st Muharram, 1443), This comes after the successful completion of Hajj season, According to the Saud Press Agency (SPA).
Meanwhile, Umrah for domestic pilgrims including Saudi citizens and resident expatriates started from 25th July, 2021, Umrah services was suspended in the first of Dhu Al-Hijjah month (17th July) for the preparation of Hajj season.
Conditions for International Umrah pilgrims :
* Direct flights allowed from all countries to send pilgrims, except 9 countries India, Pakistan, Egypt, Indonesia, Turkey, Argentina, Brazil, South Africa and Lebanon, unless the quarantine 14 days in a thrid country before arriving to Saudi Arabia.
* Fully Vaccinated against Corona virus is must with two doses of either Pfizer, Moderna, AstraZeneca, or 1 dose of Johnson & Johnson. Those who received China's vaccines must receive booster shot of any one of Pfizer, Moderna, Astrazeneca or J and J.
* Permitted age is 18 years and above.
* Need to arrive through an approved Umrah Agency by Saudi Arabia's Ministry of Hajj and Umrah.
* Umrah aspirants need to be in good health conditions and must comply with protocols aimed to make sure the safety of pilgrims coming from abroad.
- About 500 Umrah service companies and establishments and more than 6000 foreign Umrah agents are geared up to receive international Umrah pilgrims, you are reading this article at saudi-expatriates dot com.
- Those intending to perform Umrah can book Umrah packages and make all payments through nearly 30 electronic sites that are available for international reservations.
- International pilgrims can select Umrah service company and can purchase entire program including flight, transportation, hotels and meals through electronic platforms.
- The General Presidency for Affairs of the Two Holy Mosques, Abdul Rahman Al Sudais directed all competent affiliates to finalize preparations for receiving Umrah pilgrims and other worshippers at the Grand Mosque in Makkah.
SOURCE ; SAUDI EXPATRIATES
Follow us on Facebook and Instagram
For Saudi Arabia Business Directory
For Saudi Arabia Latest News
For Saudi Arabia Daily Exchange Rates
For Saudi Arabia Daily Gold Rates
For Saudi Arabia Latest Offers