Want to Return To Home Countries From Saudi Arabia Apply For Awdah Service In Absher : Procedure
Awdah enables expatriates holding (exit and re-entry visa, final exit and visas of assorted kinds) to return to their countries by air travel after their countries confirm their agreement to receive them.
The Ministry of Interior added "Awdah (Return)" service in its Absher portal. Now legal Expatriates or Violators living in Saudi Arabia can now apply for return to their home countries through this service, once their request is accepted, the travel procedures for them will be arranged. However, you need to have a legitimate documents like exit re-entry or final exit visa to avail this service, those who do not have these can request their sponsors or employers for the assistance.
Procedure to Apply for Awdah Service in Absher
1. Visit Awdah Service
You can also visit to Absher then click on Login button you will find Awdah service logo,again click on it.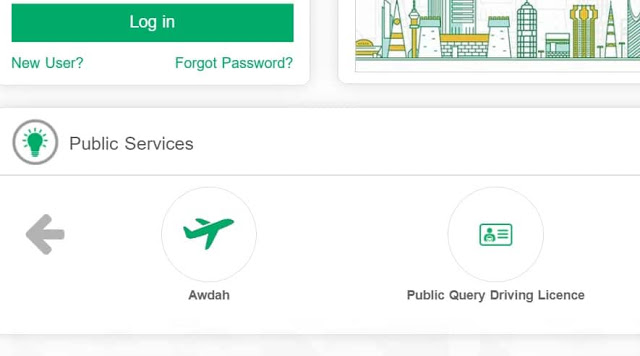 2) Click on "New Travel Request" for applying,
Click on "Travel Request Inquiry" for checking the status of the submitted application.

3) In the next page, you need to enter details like
Select 'Iqama Number' or 'Border Number', and enter it into the next box.
Choose 'Hijri' or 'Gregorian' for entering the Date of Birth in the next box by clicking on the Calendar link.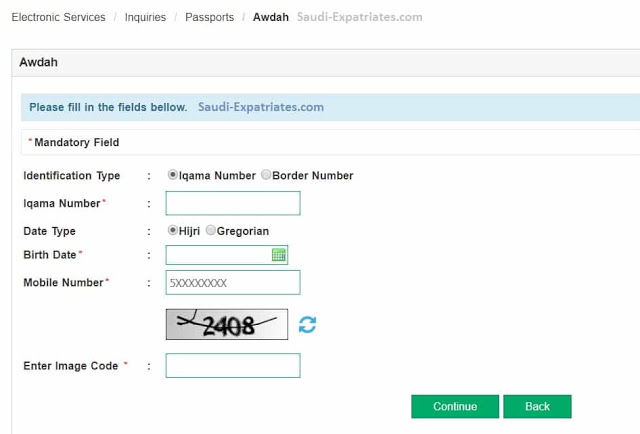 4) Enter Mobile Number, to receive approval message. Then enter Image code in the next text box and Click On Continue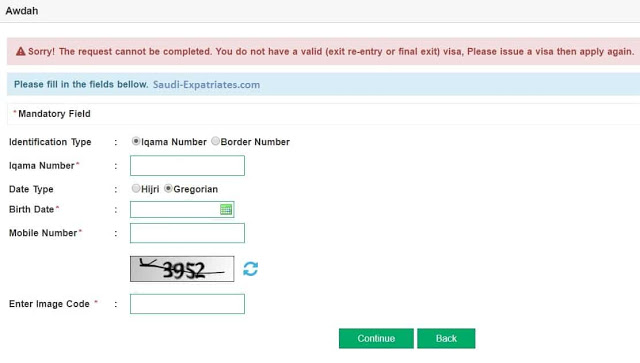 In the absence of valid Exit Re-Entry or Final Exit visa, It will give you message of request can not be completed, Please issue visa before applying.
5). With in the next page, enter Passport details including departure and arrival airport name,Once you submitted, Wait for it to be approved and get the details for travel.