Philippines Government Appeals To Saudi Authorities For More Time To Bring Home Remains Of 282 OFWs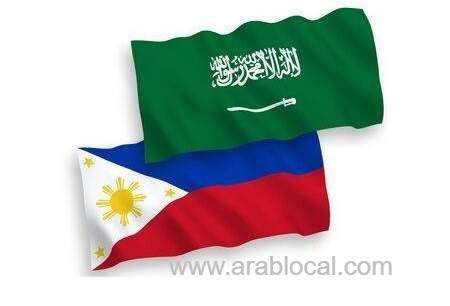 The Philippine government will appeal to the Kingdom of Saudi Arabia authorities to give it more time to bring home the remains of 282 deceased overseas Filipino workers (OFWs) following the 72 hours deadline given by King Salman.
"We received communication from King Salman of the Kingdom of Saudi Arabia and they gave us 72 hours to bring home our dead," Department of Labor and Employment (DOLE) Secretary Silvestre Bello III told ABS-CBN's Teleradyo on Sunday.
The Department of Foreign Affairs (DFA) said that 50 of the 282 Filipino nationals whose remains are still in Saudi Arabia have died of COVID-19.
"Based on our info and as stated in the article, not all 282 deaths are COVID-related. Only 50 of the 282," DFA Assistant Secretary Eduardo Meñez said.
Since cremation is not allowed, Bello said the directive of King Salman is to bring them home.
"The decision of the Inter Agency Task Force is to ask for the Saudi government to allow the burial of those who died of COVID-19 there," Bello said.
As to the remaining 200 plus dead OFWs, he said they are planning to charter three flights from Philippine Airlines or Cebu Pacific to bring them home.
In a separate interview, Bello said they already appealed to give them more time to bring home the dead.
"We already appealed through the labor attaché to give us more time to bring home the dead, except those who died of COVID-19," he said. "It looks like we will get an extension."
Meanwhile, the DOLE-International Labor Affairs Bureau (ILAB) said there are 232 remains in Saudi. DOLE-ILAB Director Alice Visperas said 52 died of COVID-19, while 180 died from natural and other causes.
This development came several days after Foreign Affairs Secretary Teodoro Locsin Jr. met with Saudi Arabian Ambassador to Manila Abdullah Bussairy to discuss the plight of hundreds of OFWs in the Kingdom, many of whom have been displaced by the pandemic and are seeking immediate repatriation.
The Philippine Embassy and consulates in Saudi Arabia have been swamped with over 23,000 requests for repatriation from displaced OFWs who were affected by the outbreak of the pandemic.
Travel restrictions and congestions in quarantine centers in Manila have forced Philippine authorities to scale down its repatriation efforts.
There are an estimated 700,000 Filipinos in the entire Kingdom.