NIFF Diwali Sandhya Event Marked With Festivity & Tradition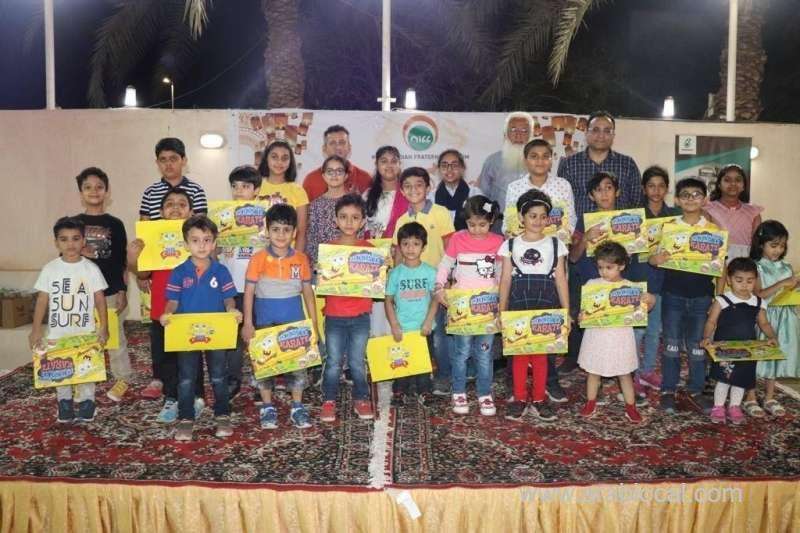 It was an evening that started with traditionality, lit up with the laughter of children and adults as they competed joyfully in fun-filled races, and faded with a sated satisfaction of camaraderie and oneness last Friday (Nov. 1), as the light of the Diwali Diya (lamp) shone bright on all and sundry.
The day was "Diwali Sandhya by NIFF" to mark the Indian festival of lights, by the North India Fraternity Forum (NIFF) Jeddah, and it proved to be a veritable success largely due to the meticulous planning and dedicated efforts of a willing band of members.
It was a gathering of members of the organization and invited guests. The evening was tastefully decorated along the Diwali (also called Deepawali) theme with traditional rangoli, colorful patterns made on the floor, and lighted lamps placed all around the venue.
Guests and members were welcomed to the venue with a unique gift of traditional Indian sweets particularly made on the festival, gujiya and laddoos, packed in perfectly presentable box, which delighted each recipient.
After the traditional welcome, sports and games for children and adults were arranged in various categories and very enthusiastic participation was observed in all segments. The competition among the children was keen, but the contests to land a prize was keener among the adults.
The efforts of Vijender Singh, Asim Zeeshan, Rehan Khan and Surendra Pal Singh was evident in managing and coordinating the children's event, followed by races for male adults. The ladies wing, consisting of Sheeba Anees, Sufiya Khatoon, Anjum Ansari, Dr. Shipra Singh, Ghazala Zahoor, Ranjeet Kaur and Jaspreet Kaur, too planned and executed their three events with panache with all providing the glow that lit up the evening.
Upon dusk, after the maghrib prayer, a formal function for the evening commenced, featuring the president's Aziz Ur Rub's address and speech by the partrons Zia Nadwi and Farzan Rizwi.
The president, in his address, highlighted the meaning of Diwali in context. He said people should follow the spirit of the festival of light that radiates the message of the spiritual "victory of light over darkness, good over evil, hope over despair and knowledge over ignorance."
He called upon the NIFF family to sustain the core values of the group and that is social work, and exhorted all to grow the family by introducing new members such that the "oneness" too takes roots and develops.
Patrons Nadwi and Rizwi too complimented the members for their hard work and seamless management in producing a delightful evening for the family. Rizwi stated that the NIFF family should grow such that such spirit and ambiance radiates and permeates to others. He complemented all by singularly naming them for their efforts.
NIFF later arranged a talent show for the members where little Michelle presented her dance moves, Erum Ansari recited a poem, Eshan Vikram Singh presented his view on AI-Artificial Intelligence, Bushra sang a popular melody and a melodious medley in chorus was presented by the ladies wing.
Prizes were given to the winners of each segment of sports activities. All child participants also received surprise gift from Bahgat Najmi. Members then participated in a delightful game of Housie in which seven people won prizes. They relished delicious dinner and were given a gift hamper sponsored by Himalaya Herbals. Dinner and snacks were arranged by Mohd. Aziz Kidwai and Zahoor Ansari.
Vice President Mohd. Shahzad, in his vote of thanks, acknowledged the efforts and participation of each and every member of the forum in making the event a truly memorable and specially thanked the executive committee led by President Aziz ur Rab.
NIFF, is a non-political, non-profitable organization formed to provide its members families, especially children with opportunities for interaction and development. Another major activity of NIFF is to help distressed members of Indian expatriate community, including eligible students in and around Jeddah. NIFF contributes substantial amount of efforts and resources towards its objectives of social welfare.
SOURCE : SAUDIGAZETTE