Jawazat Clarifies Entry Into Saudi Arabia After Expiration Of The Exit Re-entry Visa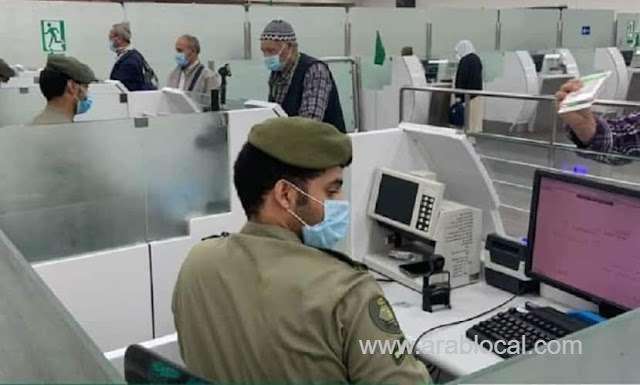 In Saudi Arabia, the General Directorate of Passports (Jawazat) provides Exit Re-Entry visas for resident expats and workers, but it has set conditions and violations for those who violate them.
Entry into Saudi Arabia after Exit Re-Entry visa Expired :
Those who leave Saudi Arabia and haven't returned are prohibited from entering for a period of 3 years, according to Saudi Jawazat, but can return with a new visa to his previous employer during this period. This period is calculated based on the Hijri calendar, starting with the date of expiration of the exit reentry visa.
Jawazat asked, "I left Saudi Arabia on exit re-entry, but due to emergency circumstances, I was unable to return before my exit re-entry visa expired. Can I enter Saudi Arabia with a new work visa"?
Validity of Exit Re-Entry visas of resident Expatriates :
In a tweet on its official Twitter account, Saudi Jawazat received the question, "When does a single exit re-entry visa count for 30 days? Is it from the date of issue or from the date of travel?"
Jawazat confirmed, in response to the query, that exit re-entry visas are valid for 3 months if they are specified in months, such as 60 days, 90 days or 120 days, and the duration is calculated based on the date when the visa is issued. In contrast, if it is specified in days or Return Before, then it is calculated from the date of issuance.
How to Inquire about the validity of Exit Re-Entry visa?
It is possible to inquire about the validity of the Exit Re-Entry visa online through the Absher platform, according to Saudi Jawazat.
SOURCE : SAUDI EXPATRIATES