India Extends Ban On International Scheduled Flights Till 31st August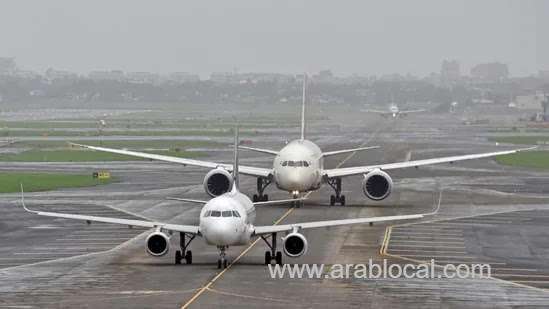 India extends ban on international commercial flights till 31st August announced the Directorate General of Civil Aviation (DGCA) in its circular, earlier, it was about to resume on 31st July after a 16 months long gap.
However, the ban will not apply to dedicated cargo flights, flights under bilateral air bubble pacts with selected countries as it will continue to operate, said the Civil Aviation of India.
- Currently, International flights are operating only to and from 28 countries to which India has an air bubble agreement. Air bubble is a mechanism to resume flights between India and other countries with preconditions during the pandemic.
- India has air bubble agreements with Afghanistan, Bahrain, Bangladesh, Bhutan, Canada, Ethiopia, France, Germany, Iraq, Japan, Kenya, Kuwait, Maldives, Nepal, Netherlands, Nigeria, Oman, Qatar, Rwanda, Seychelles, Tanzania, Ukraine, United Arab Emirates (UAE), United Kingdom (UK), Uzbekistan and United States.
- Later some countries including Australia, Bangladesh, Canada, France, Germany, Hong Kong, Indonesia, Iran, Italy, Kuwait, New Zealand, Oman, Saudi Arabia, Singapore and United Arab Emirates has banned travel to and from India in April due to the spike in corona infections, some of which lifted travel restriction to and from India.
- Indian government have been suspended international scheduled flights in the country since 23rd March, 2020.
SOURCE : SAUDI EXPATRIATES
Follow us on Facebook and Instagram
For Saudi Arabia Business Directory
For Saudi Arabia Latest News
For Saudi Arabia Daily Exchange Rates
For Saudi Arabia Daily Gold Rates
For Saudi Arabia Latest Offers