'Immune' Status Not Mandatory For Patients To Enter Hospitals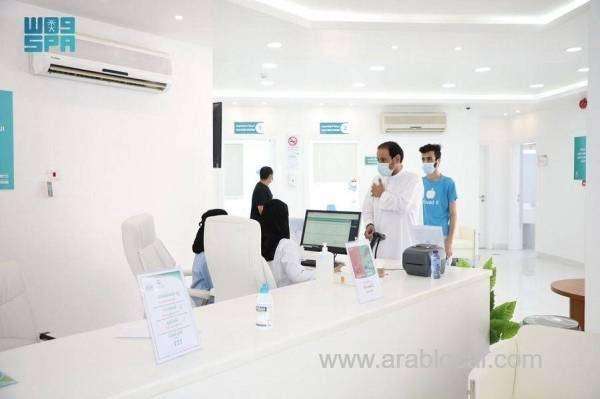 The Ministry of Health confirmed that two doses of the coronavirus vaccine is not mandatory for patients to enter hospitals and medical facilities.
The permission to enter hospitals and health facilities includes entry for a medical or health purpose.
The clarification of the Ministry of Health followed the decision of the Ministry of the Interior after it stipulated that only 'immune' people vaccinated with two doses can enter public and private facilities.
The ministry confirmed that vaccination with two doses is mandatory to enter government and private facilities, boarding planes, public transportation, educational facilities and any economic, sports, tourism or entertainment activity.
The ministry said that those who have obtained a prior exemption from the Ministry of Health for not taking the vaccine, which will appear in the "Tawakkalna" application, would be excluded from the decision.
SOURCE : SAUDI GAZETTE
Follow us on Facebook and Instagram
For Saudi Arabia Business Directory
For Saudi Arabia Latest News
For Saudi Arabia Daily Exchange Rates
For Saudi Arabia Daily Gold Rates
For Saudi Arabia Latest Offers