Heavy Rain Is Forecast Until Sunday, Prompting A Warning From Civil Defense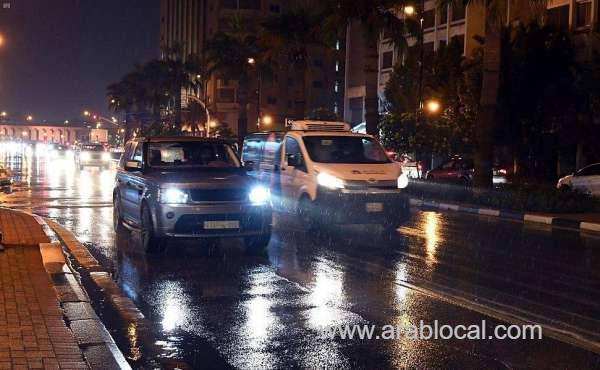 With moderate to heavy rain forecast to hit many parts of the Kingdom from Wednesday until Sunday, the Civil Defense Directorate warned the public to take utmost caution when venturing out.
According to the directorate, Asir, Najran, Jazan, Al-Baha, and Makkah will receive moderate to heavy rain, accompanied by storms that may cause torrential flow. In Riyadh, the Eastern Province, Qassim, Madinah, Hail, Tabuk, Al-Jouf, and the Northern Borders region, moderate rain is expected.
As a result of the inclement weather conditions, Col. Muhammad Al Hammadi, spokesman for the Civil Defense Directorate, urged the public to exercise utmost caution. People should stay away from flood passages and valleys as well as places where torrents gather.
To protect their lives and properties, the spokesman stressed the importance of following the instructions issued by the Civil Defense through various media and social networking sites.