GAZT Has Urged Consumers To Use The VAT App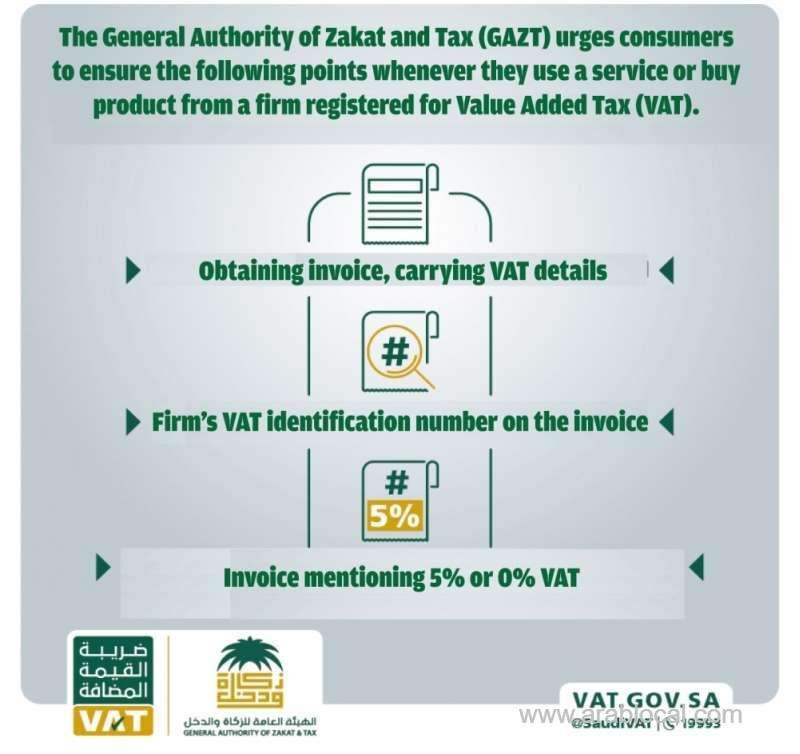 The General Authority for Zakat and Tax (GAZT) has urged consumers to use the VAT App when purchasing goods and services in order to verify that the businesses they are dealing with are registered in the VAT system.
They can also report cases of tax fraud through the VAT App.
The app, which has been downloaded 1.4 million times to date through the Apple Store and Google Play, enables customers to easily verify whether or not a business is registered in VAT by simply taking a photo of the QR Code on the VAT certificate or entering the commercial registration or the 15-digit tax identification number of the invoice.
The app also enables users to quickly calculate the VAT amount on goods and services.
GAZT also reminded consumers to make sure they receive approved standard VAT invoices upon making purchases from a VAT-registered business, which must mention the tax amount, tax identification number, and which items are subject to the standard 5% VAT or are zero-rated.
Consumers may also make inquiries or report fraud through GAZT's hotline (19993) during Ramadan over two shifts, from 10:00 a.m. to 5:00 p.m. and from 8:00 p.m. to 2:00 a.m. 7 days a week.
SOURCE : SAUDIGAZETTE