Process:How To Get Iqama For New Born Baby In Saudi Arabia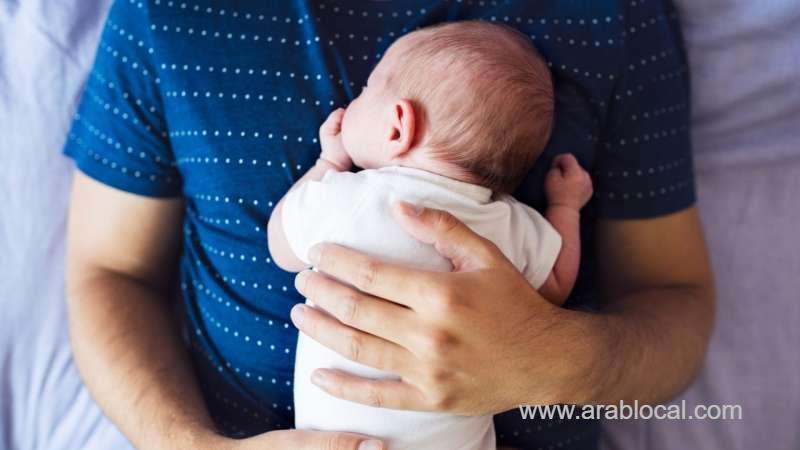 This post is to help parents of new born baby parents in getting Iqama for their babies born inside Kingdom.To issue Iqama of New born baby in Saudi Arabia requires following documents
.Registration of Birth Certificate,,
.MoFA Attestation,
.Passport for newborn baby in Indian Embassy
.For this entire process parents of the new born should have Valid Iqama so better to renew your Iqama before this process otherwise nothing is possible. Entire process will be completed with in three weeks if planned well.
Summary of process:
.First get birth notification from hospital which is created by hospital staff via online portal of Ministry of Health (MOH). Ensure correct naming, spelling, and the print should be duly stamped by the hospital and doctor (make sure no stamping area is empty).
.Obtain appointment from Absher to visit Civil Affairs (Ahwal Al-Madani) to obtain the birth certificate.
.Obtain verification on birth certificate by Saudi Ministry of Foreign Affairs (MOFA). There is a special counter within Ahwal office.
.Obtain baby's passport from your embassy (mandatory to obtain Iqama and/or process exit/re-entry).
.Pay baby's dependent fee or levy.
.Fill Jawazat form, get it stamped from your Kafeel and visit Jawazat to obtain Iqama. Two photographs of baby are required (one affixed to the form and stamped by your Kafeel) and one other for Jawazat officer to scan and print on Iqama.
Birth certificate Registration Requirements
1) Appointment with Ahwal Madani : You need to get appointment in Ahwal Madani Nasreeyah.Appointment with Ahwal Madani is very difficult once you planned you need to check every day for the appointment.Once you get take a print out.
2)Birth Notification from Hospital: Apply Birth notifications from Hospital where baby is born .Be careful while writing the spelling of baby's name and all other details because once entered in computer never ever change. Get Birth notification from Hospital should be signed by Medical Director with official Seal.
3. Father's Iqama original & copy
4. Mother's Iqama Original & copy
5. Father's passport original & copy
6. Mother's passport original & copy
7. Form87 for Birth Registration.
8. Pay penalty for late registration of after 30 days of Birth
After issue of Birth Certificate you will get message in your registered mobile number which can be verified with absher account.
Pay 30 riyals for attestation for birth certificate and take print out.
MOFA Attestation,
Visit MOFA show them your Original Iqama during initial security checkup then they will issue token so tell them attestation for birth certificate it's another token and separate counter.
PASSPORT REQUIRMENTS
Passport application

Application for requisition for registration of birth.

Annexure-D

Birth certificate Attested with MOFA and translated to English original& copy.

Baby's passport size Photo-3

Father's Iqama original&copy

Mother's Iqama original&copy.

Father's passport Original&copy

Mother's passport original&copy

Marriage Certificate original and copy

Fees---188 SR+98 SR
Download application form from website
https://www.indianembassy.org.sa/consula … r-new-born
Fill up all details and attach all necessary copies with original translated certificate.
Visit VFS in Um Al Hamman (next to Hyper Panda)and baby should be with Father and Mother
Pay passport fee 188 SR + Birth certificate fee 98 SR
After verification he will return your all original documents
Within 5 to 7 working days you will get your baby's new passport.
Once you get Passport and Birth certificate please check spellings if there is any mistake immediately return to him before you leave the center. Otherwise you have another lengthy process.
IQAMA REQUIREMENTS
To start with the process of Iqama following document are require
1. Appointment with Jawazat
2. Iqama Issuance Form
3. Birth certificate original&copy
4. Baby's passport original &copy
5. Baby's passport size photo--2
6. Father's Iqama original&copy.
7. Mother's Iqama original and copy.
8. Father's passport original&copy
9. Mother's passport original& copy
After receiving passport, make appointment from Jawazat now a days it's very easy to get appointment better to book 8 a.m.
Download Iqama issuance form from
https://www.moi.gov.sa/wps/portal/Home/ … DHFcu4g!!/
Fill up with your employer or your company administrative attach with one photo and make official stamp of your company or employer in half of photo and place of seal. Otherwise in Jawazat not accepted.Attach all required copies bring original for verificationVisit Jawazat 7 a.m. but they will start 8 a.m. but you will get first.Submit all documents then he will print your baby's Iqama within 2 minutes.
Now your baby officially Resident of Saudi Arabia.
Congratulations!!