Decision To Ban The Cultivation Of Palm Trees In Gardens And Roads, Reveals More Details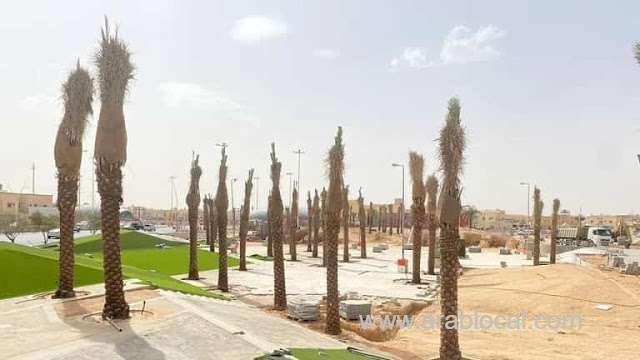 The Standing Committee on the Prevention of the Red Palm Weevil in Saudi Arabia recommended that palm trees not be planted in gardens and roads, through a circular to the princes of regions, which in turn directed the secretariats and municipalities to stop planting palm trees.
The committee formed by the decision of the Council of Ministers, headed by the Ministry of Environment, Water and Agriculture, membership of the Ministry of Interior, the Ministry of Municipal and Rural Affairs and Housing, Finance, Information and Transport, in addition to the Chambers of Commerce and Industry, is concerned with preventing the spread of the red palm weevil and looking for ways of prevention, and maintaining the level of rates Low spread of weevil among palms in Saudi Arabia.
- Al-Arabiya TV revealed that the circular issued last month is being published to the regions' secretariats to work according to it, during the coming period. Where palm cultivation is stopped in upcoming projects, without removing and dispensing with what was previously laid and cultivated reports Ajel.
- The sources clarified that the last recommendation issued in Ramadan 1440 was in order to limit and reduce the cultivation of fruitful palms on the roads, without being prevented in that, and also recommended at that time to preserve the street trees and not to be subjected to unfair mowing, and stressed not to plant the middle islands, provided that afforestation be based on Sidewalks of side streets.
SOURCE : SAUDI EXPATRIATES
Follow us on Facebook and Instagram
For Saudi Arabia Business Directory
For Saudi Arabia Latest News
For Saudi Arabia Daily Exchange Rates
For Saudi Arabia Daily Gold Rates
For Saudi Arabia Latest Offers