Procedure: To Check Exit Reentry Visa Status Online Via Muqeem Instead Of Absher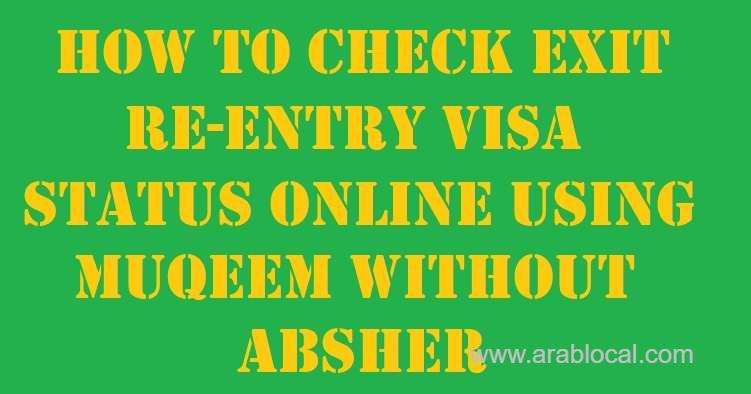 Exit return Visa could be a tool which allows expatriate workers and dependents with work visa or permanent family visa to exit from Saudi Arabia and re-enter into Saudi Arabia for a limited specified time. . It is issued by the Employer for workers and Head of the family for dependents . Online status of Exit return visa can be check by Muqeem without using Absher. To check the flow of expatriates, the Saudi government through AI-ELM maintains a service called muqeem, which consists of a database where all the documents details are updated dynamically whenever someone enters or exits the country ,or is issued with a replacement visa or Iqama.
Procedure :
To test Exit Re-Entry visa status online without using Absher account
1. Visit Muqeem.Sa
2. Enter your Iqama number or Visa number by selecting the suitable
option for you.
3. Choose one in all Visa Number, Passport Number, Name, Date of Birth,Iqama Expiry Date or Visa Expiry Date.
4. Enter the worth of your selected option in step 3.
5. Click on Check.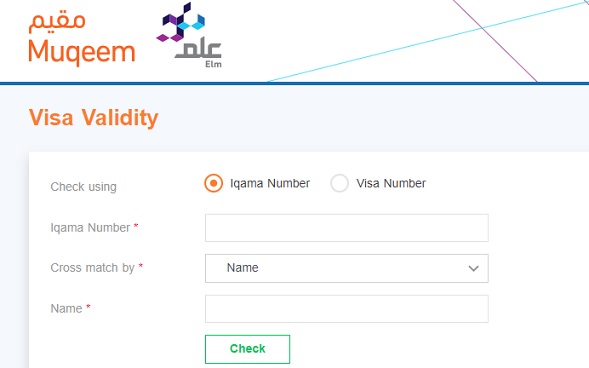 Upshot
Within the same page, Just under check option, Your Exit Re-Entry are going to be displayed. It consists of
* Visa holder name
*Visa number
* Passport number
*Visa type
*Visa duration
* Inside or Outside Kingdom
*Visa Issued date (Hijri and Gregorian)
*Return Before date (Hijri and Gregorian)
* Date of Birth (Hijri and Gregorian)