Baby Was Born Mid-flight On The Flynas During The Flight From Jeddah To Cairo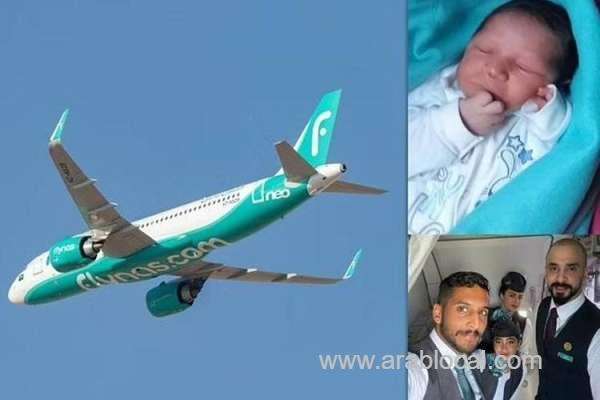 On Sunday, a Cairo-bound plane witnessed the birth of a baby boy.
On flynas flight number XY565, a pregnant Egyptian young woman gave birth to her baby. The Egyptian family is excited to welcome their new member, who was an additional passenger on the flight.
A 26-year-old woman went into labor midair. As soon as the crew became aware of the situation, they sought the assistance of a doctor on board. A woman was helped to deliver a baby by them. There were no complications during the delivery, and both mother and baby are doing well.
Upon arrival at Cairo International Airport, ambulance teams examined the condition of the mother and child, and they were taken to a hospital for further evaluation.