Authorities Monitor COVID-19 Rule Violations Across KSA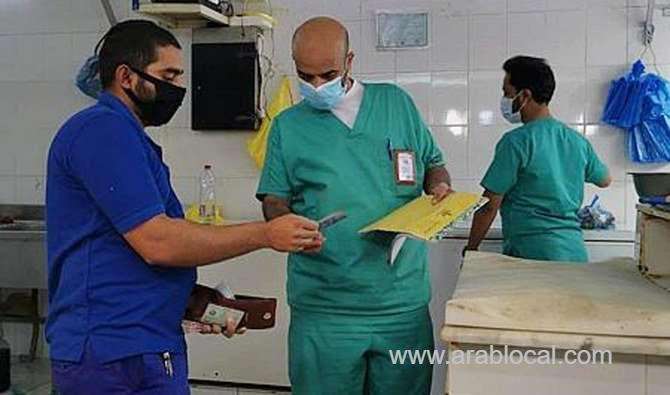 Municipalities throughout the Kingdom have stepped up their efforts to ensure compliance with the precautionary measures in place to protect the public from the coronavirus disease (COVID-19).
The municipality of the Eastern Province carried out 871 inspection tours and four joint tours with relevant authorities across malls, commercial centers and stores.
During the tours, 10 commercial facilities were closed, and 15 violations were issued for noncompliance with the preventative measures, for overcrowding and for failure to properly use the Tawakkalna app.
The municipality said it received 38 reports about violations and urged all commercial facilities to respect and abide by regulations to ensure public safety and prevent the virus from spreading.
Authorities urged the public to do its part in maintaining public health by reporting any COVID-19 breaches to the 940 call center number.
SOURCE : ARAB NEWS
Follow us on Facebook and Instagram
For Saudi Arabia Business Directory
For Saudi Arabia Latest News
For Saudi Arabia Daily Exchange Rates
For Saudi Arabia Daily Gold Rates
For Saudi Arabia Latest Offers