At 18 Million, India Has The World's Largest Expatriates Population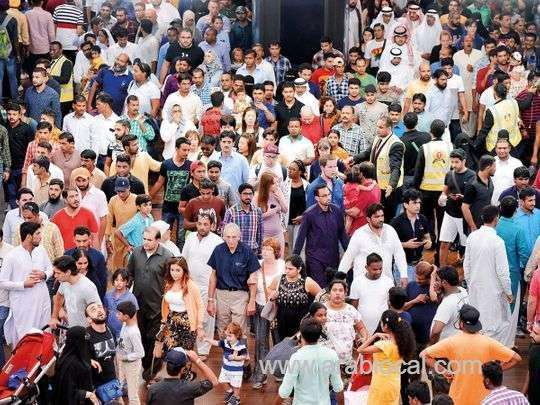 India has the largest expatriates population in the world with 18 million people from the country living outside their homeland in 2020, according to a report by the United Nations, which says the UAE, the US and Saudi Arabia host the largest number of migrants from India.
The report ''International Migration 2020 Highlights'', by the Population Division of the UN Department of Economic and Social Affairs (UN DESA) released on Friday, said the spatial distribution of transnational populations varies greatly and India's expatriates, the largest in the world, is distributed across a number of major countries of destination.
In 2020, 18 million persons from India were living outside their country of birth. Other countries with a large expatriates population included Mexico and Russia (11 million each), China (10 million) and Syria (8 million).
India's large expatriates is distributed across the United Arab Emirates (3.5 million), the United States of America (2.7 million) and Saudi Arabia (2.5 million). Other countries hosting large numbers of Indian migrants included Australia, Canada, Kuwait, Oman, Pakistan, Qatar and the United Kingdom, the report said.
China and Russia also have spatially diffused expatriates.
Between 2000 and 2020, the size of the migrant population abroad grew for nearly all countries and areas of the world.
India experienced the largest gain during that period at nearly 10 million, followed in order of magnitude by Syria, Venezuela, China and the Philippines.
The US remained by far the largest country of destination of international migrants with 51 million migrants in 2020, equal to 18 per cent of the world's total.
Germany hosted the second largest number of migrants worldwide at around 16 million, followed by Saudi Arabia (13 million), Russia (12 million) and the United Kingdom (9 million).
Of the top 20 destinations of international migrants in 2020, all but three were high-income or upper-middle-income countries.
The report noted that the COVID-19 pandemic has disrupted all forms of human mobility through the closing of national borders and halting of travel worldwide.
Preliminary estimates suggest that the pandemic may have slowed the growth in the stock of international migrants by around 2 million by mid-2020, 27 per cent less than the growth expected since mid-2019.
The report added that growth in the number of international migrants has been robust over the last two decades, reaching 281 million people living outside their countries of origin in 2020, up from 173 million in 2000 and 221 million in 2010.
Currently, international migrants represent about 3.6 per cent of the world's population.
Between 2000 and 2020, the number of migrants grew in 179 countries or areas.
Germany, Spain, Saudi Arabia, the United Arab Emirates and the United States of America gained the largest number of migrants during that period.
SOURCE NDTV