Arab Coalition Destroys Houthi Military Targets In Yemen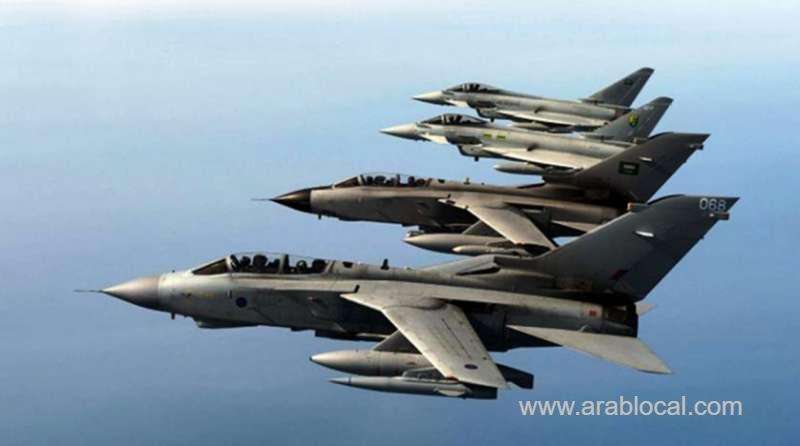 The Saudi-led Arab coalition destroyed on Monday military targets of the Iran-backed Houthi militias during a sophisticated operation in Yemen.
Coalition spokesman Colonel Turki al-Malki said the jets destroyed advanced terrorist Houthi capabilities, such as the storage, assembly and manufacturing of ballistic missiles and drones. They also targeted locations of the Iranian Revolutionary Guards experts and weapons caches.
The operation covered Houthi-held regions, including Hodeidah where the militias have stored various missiles, set up arms caches and bolstered their arsenal all in violation of the ceasefire in place for the coastal province and the Stockholm agreement, said Malki.
The necessary precautions to avert civilian casualties were taken, significantly after the Houthis had set up their military headquarters in residential areas and used the people as human shields, he added.
The operation was launched after the Houthis launched on Saturday ballistic missiles towards the Saudi capital, Riyadh, and the city of Jizan.
The ballistic missiles were intercepted and destroyed by Saudi defenses. The attack was widely condemned by the Arab and international communities.
Malki said Monday that as the world is focused on the fight against the new coronavirus outbreak, the Iranian regime is demonstrating through its ongoing support of its terrorist proxies in Yemen and sponsoring hostile and terrorist acts, that it pursues an agenda of destruction.
The Iranian regime is dedicating its financial, human and logistic resources to support the terrorist militia to achieve its expansionist agenda at the expense of the Iranian people who are suffering devastating losses from the coronavirus, he stated.