Al-Akhu Valley Routes Open For Climbing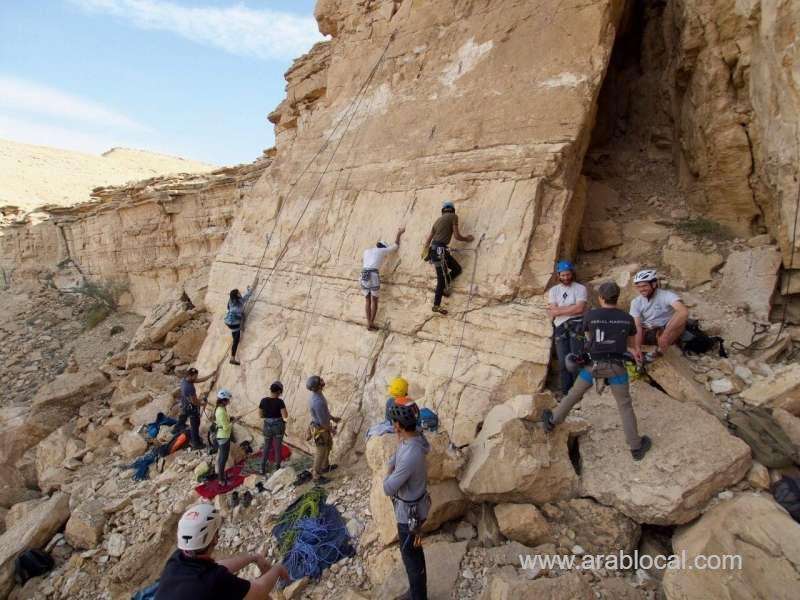 The Saudi Climbing and Hiking Federation has opened mountain climbing routes in Al-Akhu Valley (Wadi Al-Akhu) in Al-Hareeq governorate of Riyadh Province, with the participation of climbers from different regions of the Kingdom. They have succeeded in climbing 38 routes on several mountain slopes, Saudi Press Agency (SPA) said Saturday.
Prince Bandar Bin Khalid Bin Fahd, chairman of the board of directors of the federation, took part in the event organized by Projects Manager Mahmood Fattah and supervised by CEO Yasmin Al-Qahtani.
This step by the federation is meant to raise the standard of practicing this sport and promoting it so that it spreads and has a major place among other sports in the Kingdom.
CEO Al-Qahtani said: "The beautiful scenes on these routes are not only mesmerizing, but the routes themselves are suitable for practicing the sport. The federation has opened these routes so that they become a permanent destination for practicing this sport in Riyadh Province, as it is the only official site in the region."
She further said: "These routes will be added to the federation's accomplishments in its endeavor to boost the status of this sport, develop and upgrade it to the level of the most popular sports in the Kingdom. It will make Al-Hareeq governorate a destination for adventurers, those who love to explore new areas and meet challenges."
SOURCE : SAUDIGAZETTE