6 Mosques Has Temporarily Closed In Saudi Arabia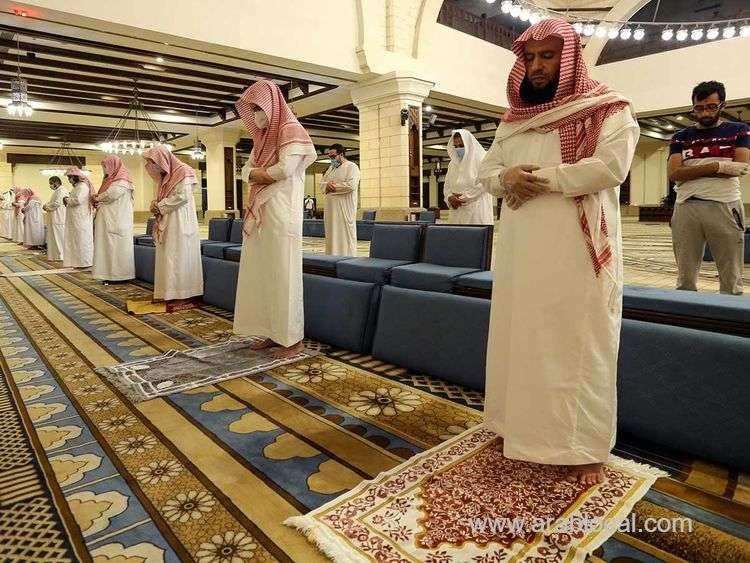 Saudi Arabia's Ministry of Islamic Affairs has temporarily closed six mosques in four regions on Saturday after six confirmed COVID-19 cases were detected among the worshipers.
The ministry announced that a total of 224 mosques were closed down in 27 days, 208 of which were re-opened after completion of sterilisation and arrangements to ensure the safety of worshipers.
In a report it issued Saturday, the ministry gave the breakdown of figures for mosques it has closed down and the cases found, as follows: two mosques in Makkah, two mosques in Tabuk, one mosque each in Al Qassim and the Eastern Province. One case was found in each of these mosques, the ministry indicated.
Precautionary measures
The ministry also said that it has reopened 12 mosques; three each in Riyadh, Mecca, and the Eastern Province, two mosques in the Hail Region, and a mosque in the Asir region, after completing all precautionary measures, mainly sterilisation and maintenance.
The ministry called on worshipers and mosque employees to abide by the instructions on precautionary measures for the safety and health of those who visit the 'Houses of God'.
SOURCE : GULF NEWS
Follow us on Facebook and Instagram
For Saudi Arabia Business Directory
For Saudi Arabia Latest News
For Saudi Arabia Daily Exchange Rates
For Saudi Arabia Daily Gold Rates
For Saudi Arabia Latest Offers